Congratulations to Anders for the photo of his puppy chosen for the banner. Very good capture of this sweet puppy. Thanks to Heidi for contributing this theme for this week.
This photo was taken overlooking the cliff on the Island of Capri. I liked the cove with the boats anchored in it.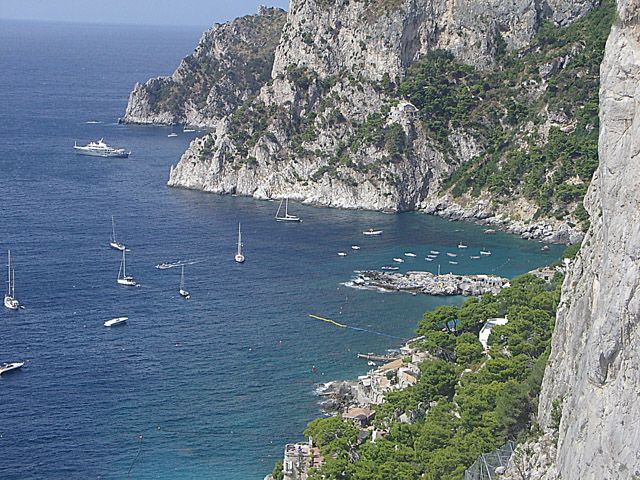 This is an overview shot of the wharves in Provincetown, MA.
We were on a seal watch in the Chatham Inlet when this sailboat sailed past us.