Thank you, Pat for hosting this week and suggesting this theme, Magic Moments. Congratulations on your photo chosen for this week's banner.
I believe that waiting for the curtain to rise on a stage is a magical moment. This photo was taken while we were waiting for Pippin to start. The opening song of the show is "We Got Magic To Do."
I feel that when we encounter creatures in their habitat there is an exhilaration. These seals were close to our boat in Chatham Inlet.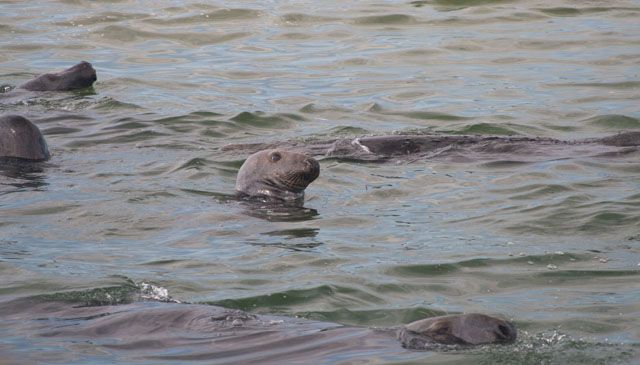 I can't think of any other place that can surpass the Magic Kingdom in Disney World. Here is the fireworks display by the castle.