Congratulations to Marianne for her beautiful photograph of the bird. Excellent shot for the week's banner.
I have been absent for several week. We vacationed at Disney World in the middle of last month. I can only state that I do procrastinate. I viewed this week's theme and became motivated again. Here are my choices.
The first photo is from an idea that I had to photograph porches in my town. I never completed the project. This is probably the best image of that project. It expresses stillness on a warm summer morning.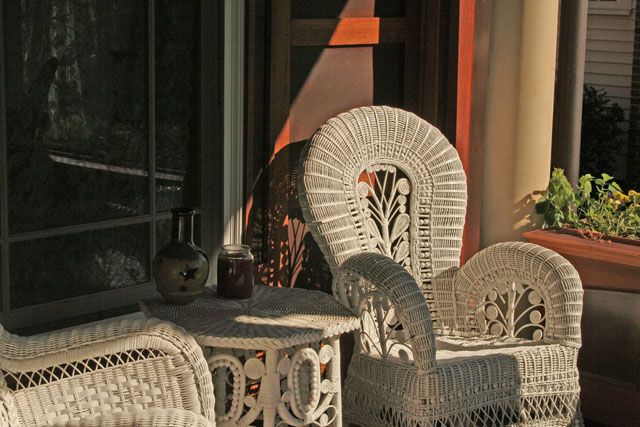 I took a photo of the reflection of the pool cover. I wanted to catch the clouds and the trees.
This photo was taken at one of our state parks. There are no people as you can see the benches and picnic tables in the distance are empty. It was a beautiful autumn morning to catch the sun rising over the pond.