Many of the photos of our kids are on film so I couldn't submit any of them. So, I have a couple of digital images that are endearing to me.
The first photo is a snapshot of a baby. We attended a baptism and I was seated behind this boy. He was looking at me contented with his pacifier.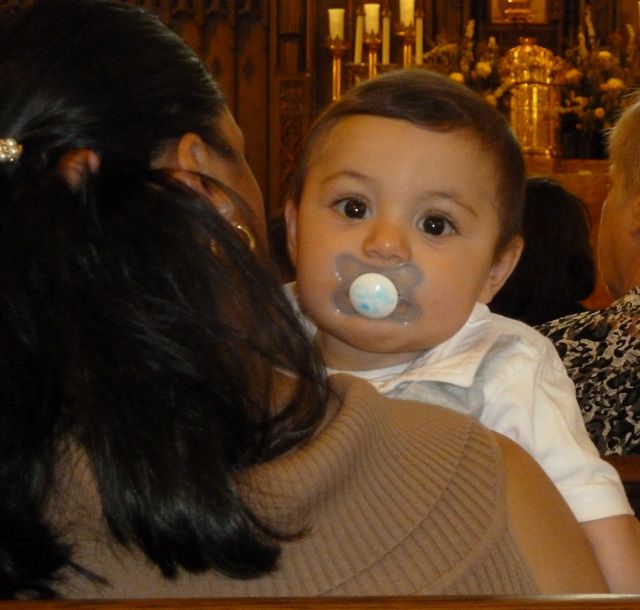 This photo is one of the series of photos taken in Philadelphia. I tried to be non-intrusive with the families gathered in this area. I enjoyed watching this boy ride his scooter into the fountain.