Here it is Wednesday and I finally have some time to review everyone's photos and research through mine for this theme. I'm indoors today because we are experiencing a heat wave. Heat and humidity make me want to stay indoors.
My first photo is taken of the Mission San Xavier del Bac. It is located south of Tucson. It was established in the 17th century. This isn't the original church.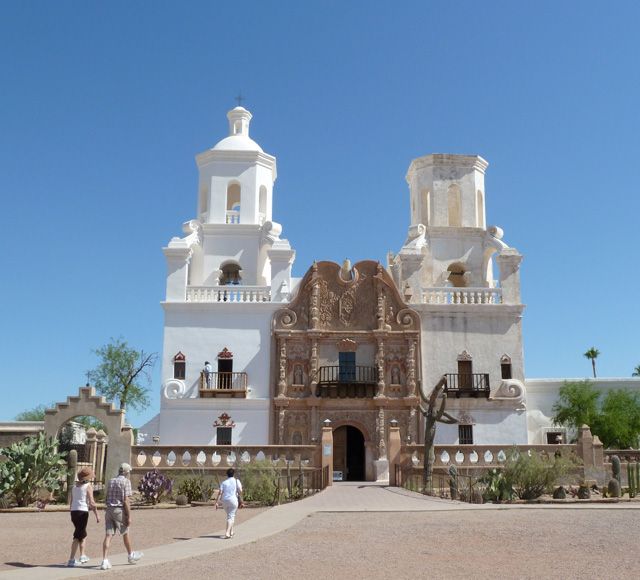 Here is an interior shot of the dining room in The Mount. This restored home was the American author Edith Wharton's home. It is located in the Berkshires in Massachusetts. Edith's family were part of New York's social life and they spent their summers in Newport, Rhode Island. We were told on our tour that Edith prefered smaller dinner parties.
This last photo is overlooking Nauset Marsh on Cape Cod. The family walked on a trail which lead to this wonderful sight of lupines.