Congratulations to Sue for Photo of the Week.
Joanne, you selected a good theme for our challenge. Cemeteries are good subjects. I did go through my files and found several images that are suitable. I included something monumental that reflects the achievement of the deceased.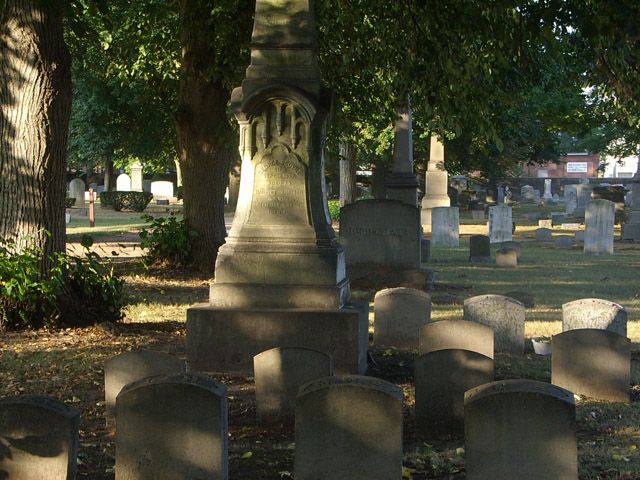 This is a scene from our town's burial ground. Some of the deceased buried here were the original settlers. This group of headstones are in a family plot.
These headstones are in Salem's Burial Ground. The writing on the stones are eroding with time. They may date back to the 17th century.
This crypt is in Saint Apollonaire in Ravenna , Italy. The religious motifs on the front made this an interesting subject.
Michelangelo's Tomb in Santa Croce, Florence, Italy.