Congratulations to Randall for his close up image of the leave fronds. I love the sharpness of the water droplet.
I chose three images from my trip to Philadelphia for this theme. I have included several photos from that trip in other posts. My trip here was the first attempt to photograph people as subjects.
My first image is a window scene. I motioned to the man inside if I could snap this shot. He agreed.
I don't know if his is the best Italian food in Philly. I found people willing to be photographed.
We continued walking on South Street and we came across this group of people in an alley. They were painting the walls blue.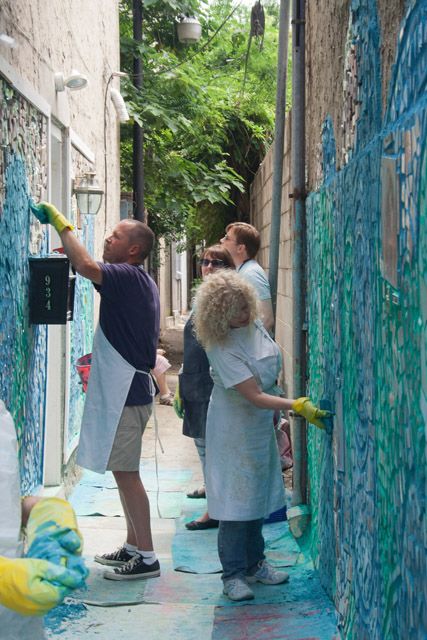 We were sitting in a park across from the cathedral. It was Memorial Day and it was warm. Families were gathered here and their kids were enjoying the fountain.