What a beautiful close up photo chosen for this week's banner. Congratulations Debby.
Autumn is speeding up here in New England. We are in the southern area of the region close to the sea. Our foliage season doesn't peak until the middle of October.
These are some of my photos taken from past autumns.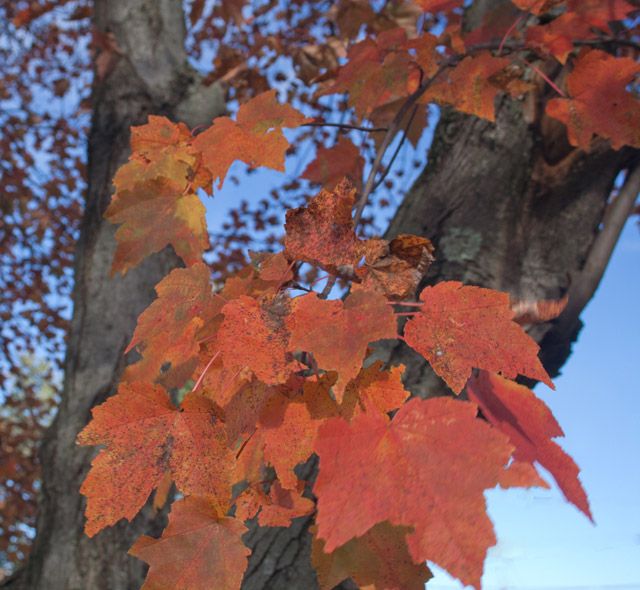 Leaf Cluster
Wharton Brook State Park
Morning on the River, Wallingford, CT