I like Danette's choice for a theme. There are many things we can observe that are quirky.
The first image is from my brother's garden. He excels in the abstract. When I saw this boot used as a planter it had to be photographed.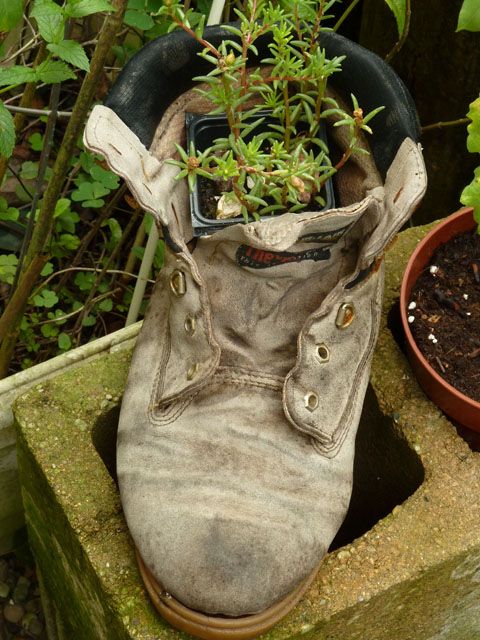 This figure was taken in front of a home in Tucson, AZ. I titled it "All That Remains Of Her".
This man is a vendor at the Eastern States Exposition. I asked him if I could photograph him.