Morning Fog
My first photo was taken in my yard on a foggy morning. The sun was burning through the fog. I placed myself to avoid the sun's direct light. I loved how the trees were silhouetted.
The next two photos were taken in Sedona, Arizona in May, 2010.
This image below was taken behind our inn's parking lot. The rock formations are phenomenal. The next photo was taken on our first evening in Sedona. We were talking through town and I noticed the sun was declining in the horizon.
In the Morning Light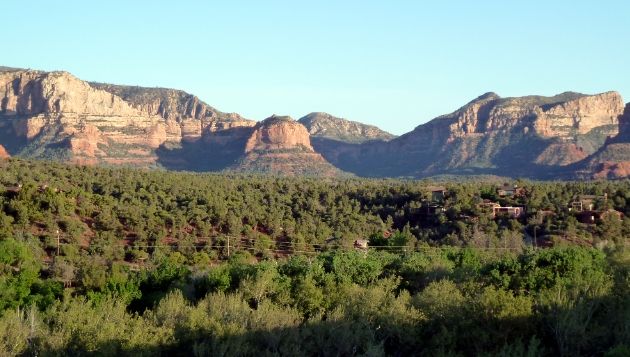 Sun setting in Sedona