One of the most picturesque places I visited was the island of Burano in the Venetian Lagoon. The houses are painted in bright colors. I liked the image of this shuttered house.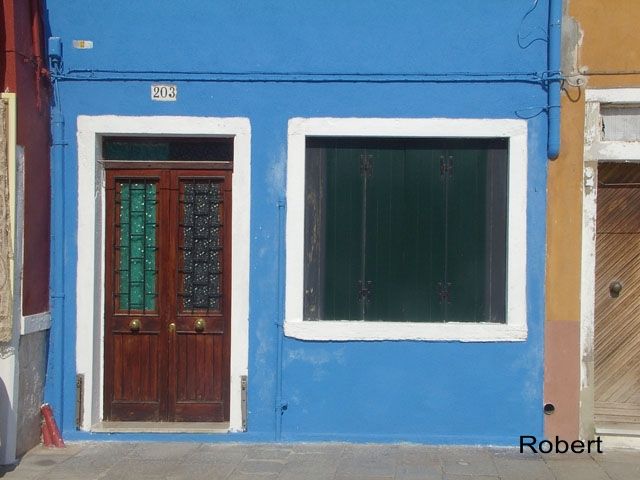 I like the challenges posed every week because it leads me to research through the folders of my saved images. I would never consider this next image worthy on its own but it fits our theme nicely. This was taken in Sedona, AZ. There is a chapel carved into the rock and there is a flower garden. Here is Saint Francis in blue.
We were on a seal watch in August, 2011 off the shore of Chatham, MA. A sailboat was ahead of us. I placed in the corner of the image to show the horizon.