Hi Anders, you selected a good theme. All of the themes are open to interpretation. I believe what I have is right for this theme.
My first entry is something that I found unusual. We were at the Chapel in Sedona when I noticed this vegetation growing in this furrow between the rock.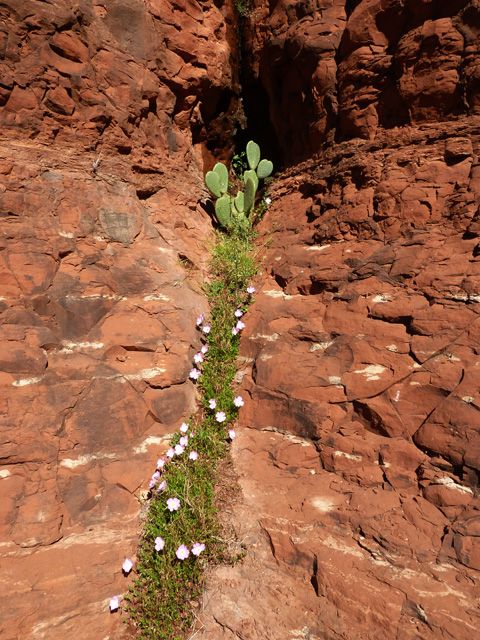 Still in Sedona, I awakened early for the sunrise. This is my shot of the first sunlight on the rocks.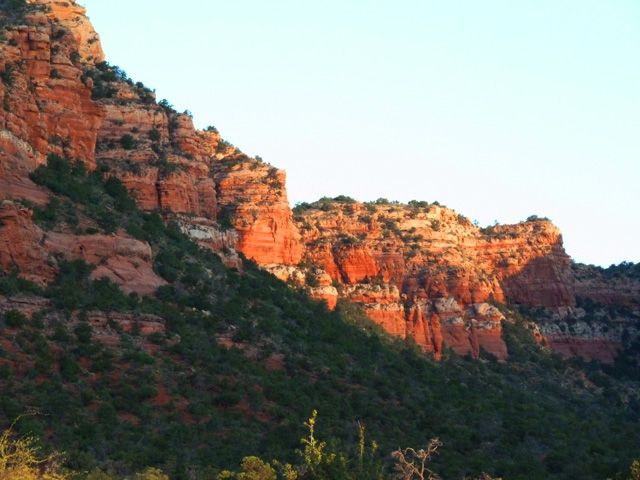 The last photo is taken on a hike. There used to be a rock quarry many years ago until residents petitioned to stop the quarrying. This is now part of a state park. See how the tree's roots cling to the side.