Congratulations to Danette for her photo chosen for Photo of the Week. I like the play of light and shadow on the shell.
I also want to thank Belita for creating this theme Many or Few. It presents many interpretations.
Here are mine.
These next two images were taken at the Arizona Desert Museum in Tucson, Arizona. When I thought about images that could suit this theme, the image of the saguaro cacti in the desert came to mind. From where I stood, they just seemed to fade into the distance.
The next image is a photo of one of the animals that live in this dry region. Let me introduce you to the Lone Wolf. I didn't see any other wolves with this one. Can I categorize this as one of the few?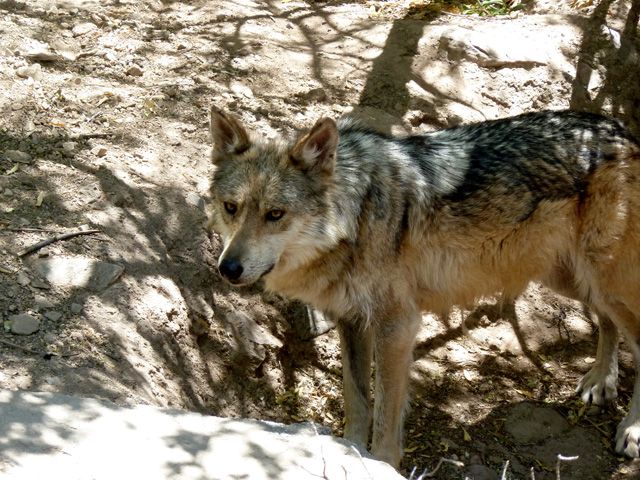 Now we shift back to another climate and it's close to home.
Daffodil Festival Hubbard Park, Meriden, CT